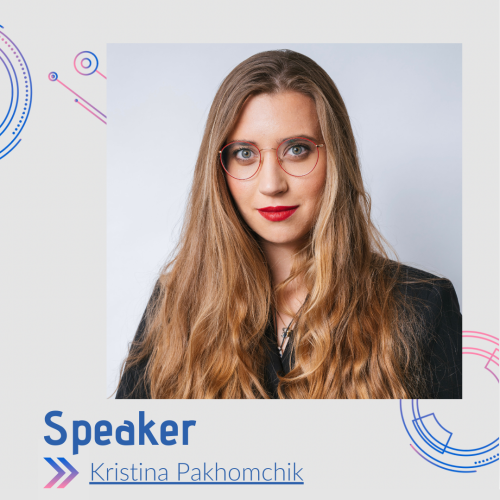 Kristina Pakhomchik is a co-founder of Data Action, a company developing game-based training tools for Data and AI Ethics with a vision to give people and companies the autonomy to shape the values that information technology brings to our lives. As a former Strategy Officer at World Ethical Data Forum and Foundation, she has developed and integrated strategies to increase inclusivity and diversity in discussions surrounding the future of technology. Kristina has a Master's degree in Global Ethics and Human Values and a Bachelor's degree in Philosophy from King's College London, where she researched the impact of vast data collection on the rights of freedom of speech and freedom of thought. Her current research examines the geopolitical implications of digital trade and re-examines the value of data in the face of the rise of Generative AI. Kristina is a passionate sportswoman with a professional past in kitesurfing and rhythmic gymnastics.
---
Preserving our humanity at the frontier of knowledge and technology
Humanity has always strived to extract knowledge out of existence – however, we have reached a point where it feels like few of us have control over the continual expansion of knowledge and how it influences our lives. Amidst this technology-fueled realm of knowledge, how do we guarantee that the course of the future remains shaped and energized by human agency?