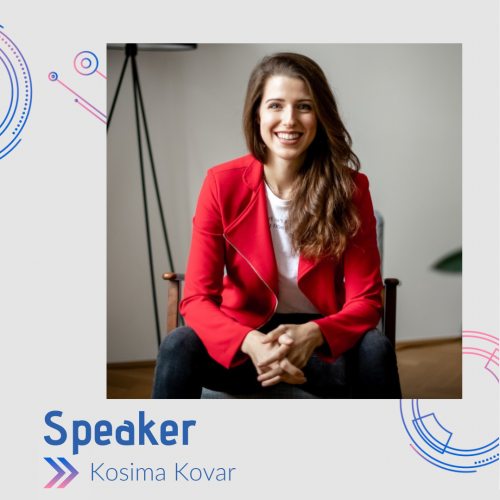 Meet Kosima Kovar, an Austrian trailblazer and two-time founder who's rewriting the rules of the game. At the age of 23, she started sgreening, Austria's first-ever social & green marketing agency, sparking a revolution in sustainable business practices and communication across the nation.
Kosima's sustainability journey continued when she founded Ada Growth, where her mission is to put a mentor in every woman's pocket. Using the innovative Ada App, she's paving the way for a new era of mentorship, making expert knowledge accessible for everybody through bite-sized two-minute videos on critical topics like body language and first time leadership. It's about making the strengths of women seen and heard and eliminating broken rungs along the career ladder.
Kosima's impact extends beyond boardrooms. Her advocacy for sustainability and gender equality has also earned her a place on the Forbes 30 under 30 list as well as a speaker for the EU. She's challenging norms and fostering crucial dialogues.
As Kosima Kovar takes the TED stage, get ready to be inspired by a rising visionary. Her story is a testament to the power of entrepreneurship and its ability to catalyze meaningful change in society.
---
Seen and heard in a sea of blue suits
Ada Growth founder Kosima Kovar spent every euro she earned on access to experts to make herself visible as a woman in the Austrian economy. She realized that world class expertise is only available to a select few people. Kosima wants to create a world where every woman has a mentor in their pocket.